Welcome to the Salem Central SDA Church in Salem, OR. We are a Christian community and would love to have you join our family. To learn more about what we believe you can visit our About Us page. Please join us for Bible study, worship, and prayer.
In response to the Coronavirus (SARS-CoV-2) restrictions currently imposed by our local government, all in-person services have been cancelled until May 23, 2020. We will be live-streaming services for you during this time. Please click the live-stream link below. If you are interested in options for tithes and offerings, please click on the Online Giving link at the top of this page.
In addition, we have some new news ...
I pray you and your family are doing well. None of us would have ever imagined that we would be living under the present circumstances. We all have had to make adjustments to being safe. I have some wonderful news though to share. Considering the circumstances we all are in we still have the opportunity to witness for God. We and several other churches in the Oregon Conference decided to sponsor "God's Answers for a Global Crisis" online meetings which began April 4. This is a FREE 16-Part Series with our new Oregon Conference evangelist, Rob Zama.
There are two links below. The first is a preview of the speaker and an invitation to join this series. In order to participate you must register to have access to meetings every night. Please click the Vimeo link below to watch the trailer and to pre-register.
https://vimeo.com/401458592
http://www.maxlifeevents.com/answers
Please share these links with your family, friends and neighbors. To register people will have to write their name, email and their zip code.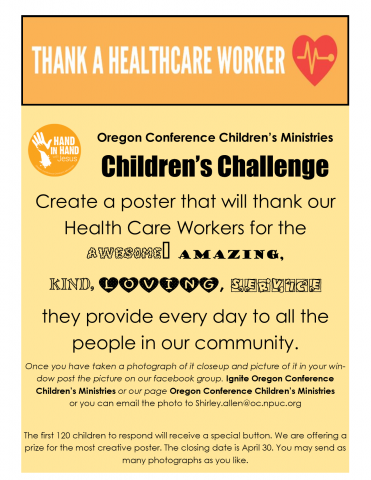 Pastor Benjamin Barcenas
Salem Central SDA Church
Join Us This Saturday
Service times:
Sabbath School: 9:30 AM
Worship Service: 11:00 AM