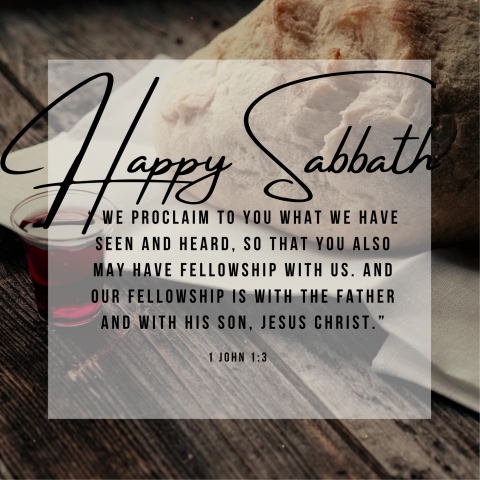 We are a Christian community and would love to have you join us in worship and prayer!
Sabbath School starts at 9:00 AM and Worship service starts at 11:00 AM. During our service you will hear music,  our church announcements, and you will have an opportunity to participate in prayer and praise songs. This is followed by a Bible based sermon which runs about 25-30 minutes. Our service generally runs until 12:30 PM.
We Live-Stream to YouTube and FaceBook.  If you subscribe to us on YouTube and use the "bell alert notification" you will receive instant notifications and/or emails with direct links to the stream.
Find Our Bulletin Here
A Note about COVID
We want to encourage all members to make the best decisions for their individual situations, and if you choose to come to church to be sure to practice safe social distancing, wearing our masks and washing hands frequently to protect each other.  Let us keep our church family in prayer during this time! You can view our services here and here.
Find Us Here